As of right now, the Spring Institute has been postponed.
I'd like to personally thank Jocelyn Stilwell-Tong, Jen Fell, Ramona Collins, Tina Dumas, Kristin Brandt, Alyssa Thurston, Elizabeth McKechnie, David Holt, and everyone else who has helped plan this year's Spring Institute. It would have been an amazing line up, and I hope that it still will be! Watch this space (aka, your in-box) for more news as we reschedule and plan.
Thank you for your support & understanding,
Sarah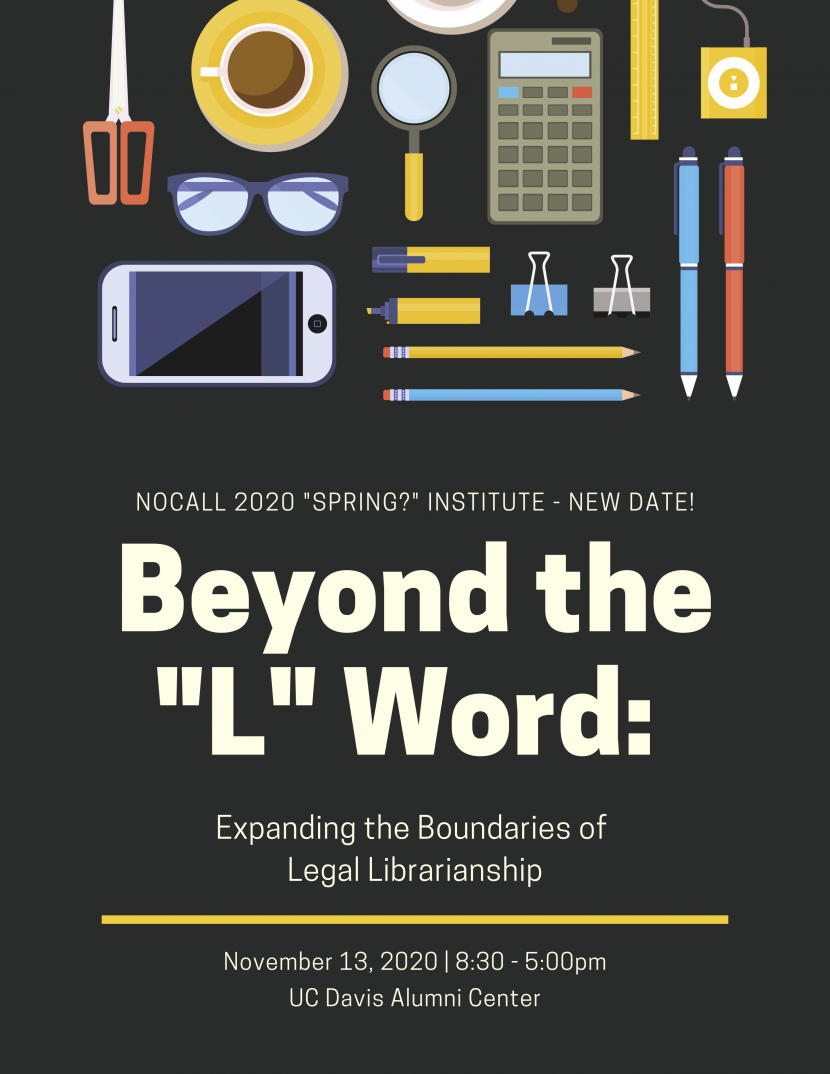 Registration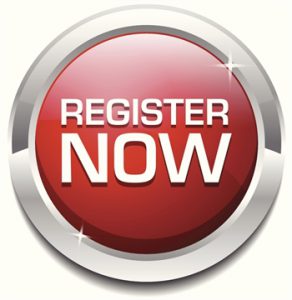 The 2020 NOCALL Spring Institute, Beyond the "L" Word: Expanding the Boundaries of Legal Librarianship, will be held on Friday, November 13, 2020 at the U.C. Davis Alumni Center in Davis, CA.
Consider applying for a grant.  Students are more than welcome!
Conference Schedule
Thursday Afternoon
| Time | Session | Location |
| --- | --- | --- |
| 4:30 - 6:00 pm | Tour of the Mabie Law Library | 400 Mrak Hall Drive |
| 6:00 pm - 6:30 pm | Arboretum Walk (from campus to reception) | Meet at 400 Mrak Hall Drive |
| 6:30 pm - 8:30 pm | Opening Reception at de Vere's Irish Pub | 217 E. St. in Davis, CA |
Friday Morning
| Time | Session | Speaker(s) |
| --- | --- | --- |
| 8:00 am | Breakfast and Registration | |
| 8:45 am - 9:15 am | Opening Remarks and AALL Update by Sarah Lin, NOCALL VP & Karen Selden, AALL Board Member | Sarah Lin, Karen Selden |
| 9:15 am - 10:00 am | Keynote: Legal Data Science - The concepts and tools available for data science endeavors have evolved so that data science is no longer an IT-only skillset. "Citizen Data Scientists" are working with data in ways never seen before. In our keynote session, learn what a citizen data scientist is and how you can get started on your data science journey. Lisa M. Mayo, Director of Data Management at Ballard Spahr LLP will present An Overview of 10 Concepts to Start Your Citizen Data Scientist Journey. You will leave the keynote with an overview of data science essentials and the tools you can use to drive data literacy in your organization. Lisa Mayo is a lifelong, adaptive learner and ITIL Foundations certified executive with 30 years of law firm management experience. | Lisa Mayo |
| 10:30 am - 11:30 am | Anti-Bias Training - Unconscious (or implicit) bias is built into the systems we interact with us as human beings and as professionals. It is well documented in medical research and care, in law enforcement and the legal system, as well as in libraries. In this interactive, participatory, workshop, we examine how unconscious bias manifests in the systems described above and explore tools that librarians can use to recognize and address unconscious bias in scholarly research and library systems. We offer our experiences as medical librarians as a starting point for practicing methods to mitigate unconscious bias in library reference services, and applying them to law librarianship specifically. Molly Higgins, Reference and Digital Services Librarian and the Library of Congress, Congressional Research Service & Rachel Keiko Stark, MS, AHIP Health Sciences Librarian California State University, Sacramento | Rachel Keiko Stark, Molly Higgins |
| 11:30 am - 12:45 pm | Lunch in the Alumni Center Library | |
Friday Afternoon
| Time | Session | Speaker(s) |
| --- | --- | --- |
| 12:45 pm - 1:45 pm | Measures for Justice - Since 2011, Measures for Justice (MFJ) has been on a mission to make good criminal justice data available and actionable to spur reform. MFJ does this by collecting and releasing performance data from counties; working to standardize and improve criminal justice data policies; and delivering tools and services to ensure people can use the data to best effect. MFJ's Data Outreach team will discuss California's criminal justice infrastructure and availability of criminal justice data across the state. Mikaela Rabinowitz, PHD - Director of National Engagement and Field Operations & Amanda Valtierra, MAS - California Data Outreach Associate | Mikaela Rabinowitz, Amanda Valtierra |
| | OR | |
| 12:45 pm - 1:45 pm | Life at the U.C.'s Post-Elsevier - Rice Majors, Associate University Librarian for Scholarly Resources, U.C. Davis, will explain the UC's position advocating for more open access and how effective that advocacy has been in negotiations with Elsevier. Sarah McClung, Head of Collection Development, U.C.S.F., will talk about impacts of lack of access to 2019 Elsevier content on her work at UCSF. Ramona Collins, Vice-Chair of LAUC-B, will share Berkeley faculty reactions she's observed in Academic Senate Library Committee meetings as well as the impacts on her own work. There will be time for Q&A at the end. | Rice Majors, Sarah McClung, Ramona Collins |
| 2:00 pm - 3:00 pm | Cannabis Regulations - Amanda Ostrowitz, Esq., Chief Strategy Officer, Fyllo, presents throughout the country on cannabis law, regulation, compliance, real estate and legal tech. | Amanda Ostrowitz |
| | OR | |
| 2:00 pm - 3:00 pm | Data Literacy - Pamela Reynolds is the Associate Director of UC Davis' DataLab: Data Science and Informatics | Titus Brown, Pamela Reynolds |
| 3:30 pm - 4:30 pm | Court-Library Partnership - Learn about a public library's experience creating and maintaining partnerships with a municipal court to host and enhance community court and community resource center in the library. Community Courts are alternative problem-solving courts that seek to address underlying challenges that may contribute to the criminal activity of the court participants. They provide individualized justice through a case-management model. On-site Community Resource Centers assist in this model by providing immediate access and service. Libraries are well-positioned to partner in these efforts due to their place in the community as an information provider and a welcoming, inclusive location. Andrew Chanse is the Executive Director of the Spokane Public Library in Spokane, WA. | Andrew Chanse |
| | OR | |
| 3:30 pm - 4:30 pm | Law School to Law Firm Tech Skills - Eli Edwards is the Emerging Technologies Research Librarian for the Santa Clara Law Library. | Eli Edwards, David Holt, Jeremy Sullivan, Lisa Mayo |
| 4:30 pm - 5:00 pm | Closing Remarks & Raffle Drawing | Sarah Lin |
Transportation
Parking is nearby for $10/day
There is an Amtrak station in Davis (DAV) that is within walking distance of the Alumni Center
If you can offer others a ride, click on the Add car icon in the upper left corner and fill out the form with your contact information, Departing and Return times, and number of passengers you can take. If you can only do one direction, please uncheck the box to the right of the direction that you cannot do.
If you are looking for a ride, you can add yourself to a ride that is listed by clicking on the people icons under Departing or Return trip and indicate one way or round trip. If there are not any rides available yet, please use the +Join Waitlist icon on the right-hand side of the screen.
See you all in Davis soon!
Conference Hotel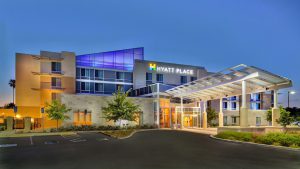 Hyatt Place UC Davis
173 Old Davis Road Extension, Davis, California 95616
TEL: 530-756-9500
Click on the "Book Now" button and enter your Arrival and Departure Dates that you have been contracted for and then hit the "Book Now" button again. That is where you will find the group block titled NOCALL Spring Institute.
Hotel deadline extended until 2/28!
Our Sponsors
This program is made possible by a grant from the AALL/Bloomberg Continuing Education Grants Program.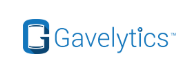 Speaker Bios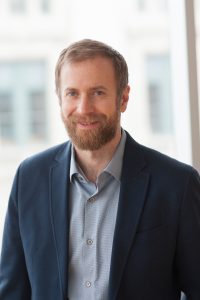 Andrew Chanse is the Executive Director of the Spokane Public Library in Spokane, WA. He currently serves on the Leadership Team for Excelerate Success, a collective impact initiative whose mission is to catalyze change around equity issues in Spokane County. He also serves on the Library Council for Washington State representing underserved populations. Previously, he was the Innovations and Strategies Administrator for the Maricopa County Library District in Arizona. Born and raised in northern New York, he currently lives in Spokane.
---

Lisa Mayo is a lifelong, adaptive learner and ITIL Foundations certified executive with 30 years of law firm management experience. Her current areas of focus encompass the full spectrum of data management including data analytics and business intelligence using design thinking methodologies. Additional specialties include enterprise data warehousing, system conversions and integrations, process reengineering, strategic planning, and creating operational efficiencies.
---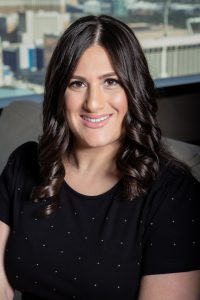 Amanda founded CannaRegs, a Denver-based regulatory data company that aggregates cannabis-related rules and regulations from local, state and federal sources and offers them in an intuitive online platform. Amanda is regarded as regulatory attorney and subject matter expert in the cannabis space and presents throughout the country on cannabis law, regulation, compliance, real estate and legal tech. Prior to founding CannaRegs, Amanda worked as a bank examiner for the Federal Reserve Bank of Kansas City, where she focused on regulatory compliance in the consumer lending and banking industries. CannaRegs was recently acquired by Chicago-based tech company, Fyllo. CannaRegs was recently acquired by Chicago-based tech company, Fyllo. Through this acquisition CannaRegs data and technology will serve as the compliance backbone to Fyllo's marketing technology offerings. Fyllo is also investing substantial assets into CannaRegs to expand its geographic footprint and scale it's technology to other highly regulated hyper local industries beyond cannabis.
---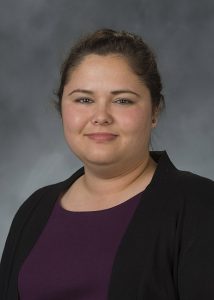 Rachel Keiko Stark, MS, AHIP, is the Health Sciences Librarian for Sacramento State University. She has previously worked as a Library Manager for Kaiser Permanente and as the Pharmacy and Health Sciences Librarian at University of the Pacific. Rachel has also worked as a Youth Services Librarian for a large public library system. She holds a MS from Drexel University and a BA from Willamette University. When not working, Rachel enjoys spending time with her two large dogs and playing both video and board games.
---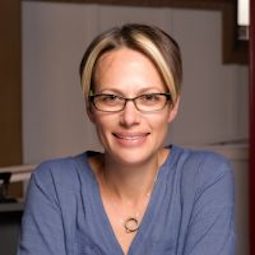 Mikaela Rabinowitz joined Measures for Justice after spending more than a decade working with cities and counties across California to use data to inform criminal justice system policy and practice. As the Justice Practice Director at an Oakland-based research consulting organization, Dr. Rabinowitz obtained firsthand experience of the transformative role data can plan in the implementation of criminal justice processes, as well as the challenges local jurisdictions face in accessing and using the data they need. Prior to her work in California, Dr. Rabinowitz was the Chicago site lead for the Office of National Drug Control Policy's (OJJDP) Arrestee Drug Abuse Monitoring Program (ADAM II) and a research advisor for the Illinois Disproportional Justice Impact Study. Dr. Rabinowitz has a PhD in Sociology from Northwestern University and a BA in African American Studies from Columbia University. In addition to her work with Measures for Justice, Dr. Rabinowitz is writing a book, Incarceration without Conviction, which examines the impact of pretrial detention on defendants' lives and case outcomes.
---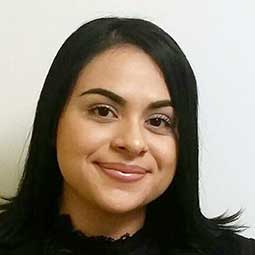 Amanda Valtierra joined Measures for Justice after completing a Master's degree in Criminology, Law and Society at the University of California, Irvine. Having worked at a criminal defense law firm throughout her Graduate career, Amanda has an extensive background in legal briefings, parameters of legal behavior, and application of law in modern society. As a Data Outreach Associate, her primary focus has been outreach, engagement and data collection throughout the state of California. Amanda also has a Dual Bachelor's Degree from San Francisco State University in International Relations and Criminal Justice. During her Undergraduate career, she worked at the San Francisco District Attorney's office, Child Assault Unit, and the San Francisco Mayor's office as the Legislative Aide Intern. After which, she went on to work for the United States Department of Homeland Security. Amanda is a California native.
---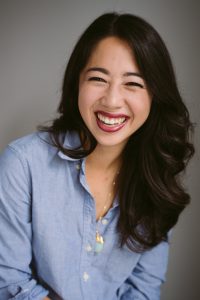 Molly Higgins, MLIS, is currently a Reference and Digital Services Librarian and the Library of Congress, Congressional Research Service. She has previously worked at Stony Brook University's Health Science Library and the University of Massachusetts Medical School's Lamar Soutter Library. She has experience in the health sciences, Asian American Studies, and business librarianship. She specializes in the intersections of instructional design, technology, and issues of diversity and representation. She holds an MLIS from the University of Washington and a BA in Asian American Studies from the University of California, Berkeley.
---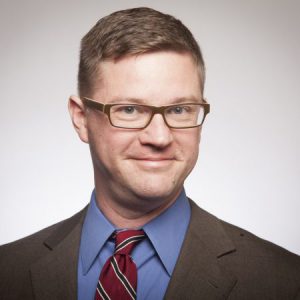 As the associate university librarian for scholarly resources, Rice Majors manages the entire life cycle of the UC Davis Library's collections, from acquisition and description to assessment and strategy. He is an active participant in UC's open access initiatives, which has included selected vendor negotiations and the implementation of transformative agreements. His research interests include sustainable models for open access and improving the effectiveness of collection development. Rice has more than 25 years of experience working in and with libraries, including eight years in library administration and six years in the library technology industry. Prior to coming to UC Davis, Rice held positions at Santa Clara University, the University of Colorado at Boulder, and Innovative Interfaces.
---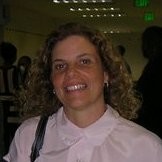 In her capacity as Head of Access Services at Berkeley Law Library, Ramona Collins creates and implements circulation policies and supervises a crew of Circulation Assistants who staff the front desk during the 100 weekly hours the library is open. She also processes all course reserve materials, provides reference help, manages an informal ILL agreement among local law school libraries and supervises library staff responsible for the faculty paging service. Ramona has been active in NOCALL for 18 years in various positions, including Past President. She is currently Vice Chair of the Librarians' Association of UC-Berkeley Division. In that role she attends monthly Berkeley faculty Library Committee meetings.
---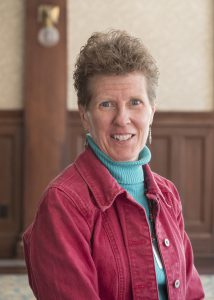 Karen Selden is the Metadata Services Librarian at the University of Colorado Law Library. Her areas of expertise include cataloging, classification, and metadata creation for legal materials and her library's digital collections. She presents and publishes articles on topics such as the future of the library catalog; accessing electronic resources; and metadata creation for digital archives. She co-authored the 2004 Law Library Journal Article of the Year, "The Catalog vs. The Homepage? Best Practices in Connecting to Online Resources" and received the 2019 Renee D. Chapman Memorial Award for Outstanding Contributions in Technical Services Law Librarianship from AALL's Technical Services Special Interest Section. Karen is currently a member of the AALL Executive Board.
---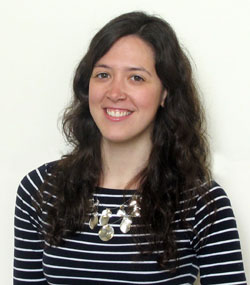 Sarah McClung is the head of collection development at the University of California, San Francisco (UCSF) where she oversees the development and management of the Library's extensive health sciences collections, as well as serves as the interlibrary services manager. She represents UCSF on many UC-wide groups, including the Shared Content Leadership Group, to collaborate and make decisions on systemwide collection development and management. She has held multiple leadership positions in the Northern California and Nevada Medical Library Group and the Librarians Association of the University of California and is frequently invited to present at the Charleston Conference. She has worked in academic health sciences libraries for over a decade.
---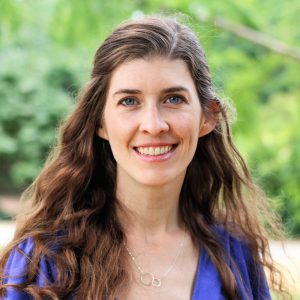 Pamela Reynolds is the Associate Director of UC Davis' DataLab: Data Science and Informatics, where she applies her background in experimental design and analysis, project management and team science to connect and train students, faculty and staff with computational tools and thinking to accelerate innovative research. Reynolds received her PhD in Biology from the University of North Carolina at Chapel Hill where she studied the biodiversity of the world's oceans. She holds dual bachelor's degrees in Biological Sciences and Nature and Culture (English) from UC Davis. Before joining DataLab, Reynolds returned to UC Davis as a postdoctoral scholar in 2014 to continue co-leading a global research network of environmental scientists. Her interests include reproducible research workflows and applications of data science to facilitate interdisciplinary research, promoting diversity in STEM, and developing pedagogy for technical skills and computational thinking.
---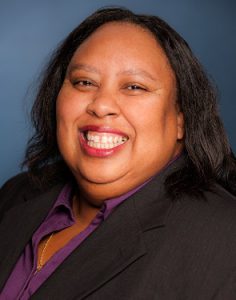 Before joining Santa Clara Law, Elizabeth (Eli) Edwards worked in libraries on and off for 3 decades. After earning an MLIS from San Jose State University and a J.D. from Santa Clara University School of Law, Eli specialized in law librarianship for diverse firms, including the freelaw publisher Justia, Seattle law firm Foster Pepper PLLC, the Seattle branch libraries for the Western District of Washington, Ninth Circuit Court of Appeals and the LAC Group. Eli has now returned to familiar grounds here, as the Emerging Technologies Research Librarian for the Law Library, but knows no more than you do about why that one printer keeps jamming. Eli also teaches several courses: Technology and Innovation in the Practice of Law, Advanced Legal Research and Advanced Legal Writing, and is the editor of the Strangelaw, Esq. legaltech newsletter.
---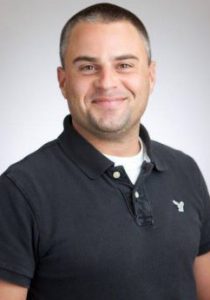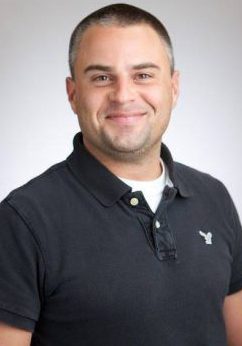 David Holt works as a Senior Research Law Librarian at UC Davis. Prior to his current position, he worked as the San Jose branch librarian for the Ninth Circuit and at Santa Clara Law. He acquired his JD at Santa Clara Law and his MLIS from San Jose State University. He teaches a course on intellectual property research and assists with a generalized ALR class. During this panel presentation, David will discuss the role academic law librarians have in teaching legal tech skills in an ALR setting. He will also discuss how academic law librarians need to increase collaboration with our law firm colleagues to stay abreast of developments impacting legal practice.