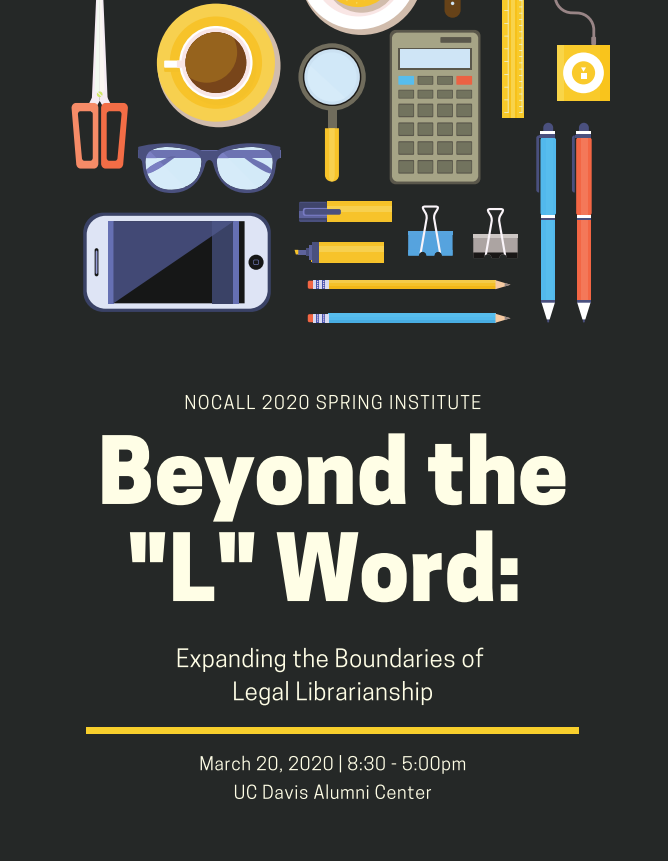 Registration
The 2020 NOCALL Spring Institute, Beyond the "L" Word: Expanding the Boundaries of Legal Librarianship, will be held on Friday, March 20, 2020 at the U.C. Davis Alumni Center in Davis, CA.
$80 Everyone
NOCALL THANKS THE 2020 SPRING INSTITUTE SPONSORS
Conference Schedule
"Beyond the 'L' word: expanding the boundaries of Legal Librarianship"
Thursday Afternoon
| | | |
| --- | --- | --- |
| Time | Event | Location |
| 4:30 - 6:00 pm | Tour of Mabie Law Library | 400 Mrak Hall Dr. |
| 6:00 pm - 6:30 pm | Arboretum Walk (from campus to reception) | Meet at 400 Mrak Hall Dr. |
| 6:30 pm - 8:30 pm | Opening Reception de Vere's Irish Pub |  217 E St. in Davis, CA |
Friday  - Morning Sessions
Time

Session

Speaker(s)
8:00 AM

Breakfast and Registration

8:45 - 9:15 AM

Opening Remarks and AALL Update

Sarah Lin, NOCALL VP
Karen Selden, AALL Board Member
9:15 - 10:00 AM
Keynote: Legal Data Science
Lisa Mayo
10:30 - 11:30  AM
Anti-Bias Training - Unconscious (or implicit) bias is built into the systems we interact with us as human beings and as professionals. It is well documented in medical research and care, in law enforcement and the legal system, as well as in libraries. In this interactive, participatory, workshop, we examine how unconscious bias manifests in the systems described above and explore tools that librarians can use to recognize and address unconscious bias in scholarly research and library systems. We offer our experiences as medical librarians as a starting point for practicing methods to mitigate unconscious bias in library reference services, and applying them to law librarianship specifically.
Rachel Keiko Stark, Molly Higgins
11:30 AM - 12:45 PM
Lunch in the Alumni Center Library
Friday - Afternoon Sessions
Time
Session
Speaker(s)
12:45 - 1:45 PM
Measures for Justice - Since 2011, Measures for Justice (MFJ) has been on a mission to make good criminal justice data available and actionable to spur reform. MFJ does this by collecting and releasing performance data from counties; working to standardize and improve criminal justice data policies; and delivering tools and services to ensure people can use the data to best effect. MFJ's Data Outreach team will discuss California's criminal justice infrastructure and availability of criminal justice data across the state.
Mikaela Rabinowitz, Amanda Valtierra
OR
12:45 - 1:45 PM
Life at the U.C.'s Post-Elsevier
Rice Majors, Associate University Librarian for Scholarly Resources, U.C. Davis
Sarah McClung, Head of Collection Development, U.C.S.F.
Ramona Collins, Vice-Chair of LAUC-B
2:00 - 3:00 PM
Cannabis Regulations
Amanda Ostrowitz
OR
2:00 - 3:00 PM
Data Literacy
Titus Brown, Pamela Reynolds
3:30 - 4:30 PM
Court-Library Partnership - Learn about a public library's experience creating and maintaining partnerships with a municipal court to host and enhance community court and community resource center in the library. Community Courts are alternative problem-solving courts that seek to address underlying challenges that may contribute to the criminal activity of the court participants. They provide individualized justice through a case-management model. On-site Community Resource Centers assist in this model by providing immediate access and service. Libraries are well-positioned to partner in these efforts due to their place in the community as an information provider and a welcoming, inclusive location.
Andrew Chanse
OR
3:30 - 4:30 PM
Law School to Law Firm Tech Skills
Eli Edwards, Moderator
Conference Hotel
Conference Hotel:
Hyatt Place UC Davis
173 Old Davis Road Extension, Davis, California 95616
TEL: 530-756-9500
Ctrl+click on this link which will take you to our website. Click on the "Book Now" button and enter your Arrival and Departure Dates that you have been contracted for and then hit the "Book Now" button again. That is where you will find the group block titled NOCALL Spring Institute.
Hotel deadline extended until 2/28!
This program is made possible by a grant from the AALL/Bloomberg Law Continuing Education Grants Program
Speaker Bios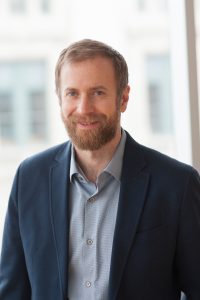 Andrew Chanse is the Executive Director of the Spokane Public Library in Spokane, WA. He currently serves on the Leadership Team for Excelerate Success, a collective impact initiative whose mission is to catalyze change around equity issues in Spokane County. He also serves on the Library Council for Washington State representing underserved populations. Previously, he was the Innovations and Strategies Administrator for the Maricopa County Library District in Arizona. Born and raised in northern New York, he currently lives in Spokane.

Lisa Mayo is a lifelong, adaptive learner and ITIL Foundations certified executive with 30 years of law firm management experience. Her current areas of focus encompass the full spectrum of data management including data analytics and business intelligence using design thinking methodologies. Additional specialties include enterprise data warehousing, system conversions and integrations, process reengineering, strategic planning, and creating operational efficiencies.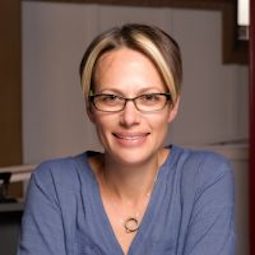 Mikaela Rabinowitz joined Measures for Justice after spending more than a decade working with cities and counties across California to use data to inform criminal justice system policy and practice. As the Justice Practice Director at an Oakland-based research consulting organization, Dr. Rabinowitz obtained firsthand experience of the transformative role data can plan in the implementation of criminal justice processes, as well as the challenges local jurisdictions face in accessing and using the data they need. Prior to her work in California, Dr. Rabinowitz was the Chicago site lead for the Office of National Drug Control Policy's (OJJDP) Arrestee Drug Abuse Monitoring Program (ADAM II) and a research advisor for the Illinois Disproportional Justice Impact Study. Dr. Rabinowitz has a PhD in Sociology from Northwestern University and a BA in African American Studies from Columbia University. In addition to her work with Measures for Justice, Dr. Rabinowitz is writing a book, Incarceration without Conviction, which examines the impact of pretrial detention on defendants' lives and case outcomes.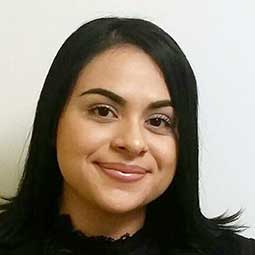 Amanda Valtierra joined Measures for Justice after completing a Master's degree in Criminology, Law and Society at the University of California, Irvine. Having worked at a criminal defense law firm throughout her Graduate career, Amanda has an extensive background in legal briefings, parameters of legal behavior, and application of law in modern society. As a Data Outreach Associate, her primary focus has been outreach, engagement and data collection throughout the state of California. Amanda also has a Dual Bachelor's Degree from San Francisco State University in International Relations and Criminal Justice. During her Undergraduate career, she worked at the San Francisco District Attorney's office, Child Assault Unit, and the San Francisco Mayor's office as the Legislative Aide Intern. After which, she went on to work for the United States Department of Homeland Security. Amanda is a California native.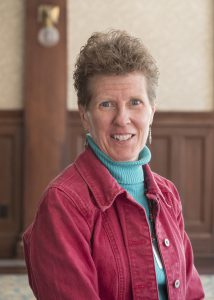 Karen Selden is the Metadata Services Librarian at the University of Colorado Law Library. Her areas of expertise include cataloging, classification, and metadata creation for legal materials and her library's digital collections. She presents and publishes articles on topics such as the future of the library catalog; accessing electronic resources; and metadata creation for digital archives. She co-authored the 2004 Law Library Journal Article of the Year, "The Catalog vs. The Homepage? Best Practices in Connecting to Online Resources" and received the 2019 Renee D. Chapman Memorial Award for Outstanding Contributions in Technical Services Law Librarianship from AALL's Technical Services Special Interest Section. Karen is currently a member of the AALL Executive Board.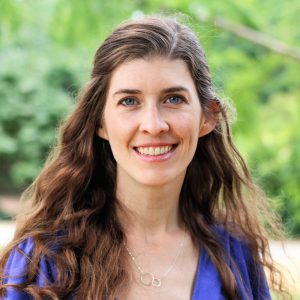 Pamela Reynolds is the Associate Director of UC Davis' DataLab: Data Science and Informatics, where she applies her background in experimental design and analysis, project management and team science to connect and train students, faculty and staff with computational tools and thinking to accelerate innovative research. Reynolds received her PhD in Biology from the University of North Carolina at Chapel Hill where she studied the biodiversity of the world's oceans. She holds dual bachelor's degrees in Biological Sciences and Nature and Culture (English) from UC Davis. Before joining DataLab, Reynolds returned to UC Davis as a postdoctoral scholar in 2014 to continue co-leading a global research network of environmental scientists. Her interests include reproducible research workflows and applications of data science to facilitate interdisciplinary research, promoting diversity in STEM, and developing pedagogy for technical skills and computational thinking.